TOGETHER FOR A SUSTAINABLE EUROPE
Guaranteed quality and quantities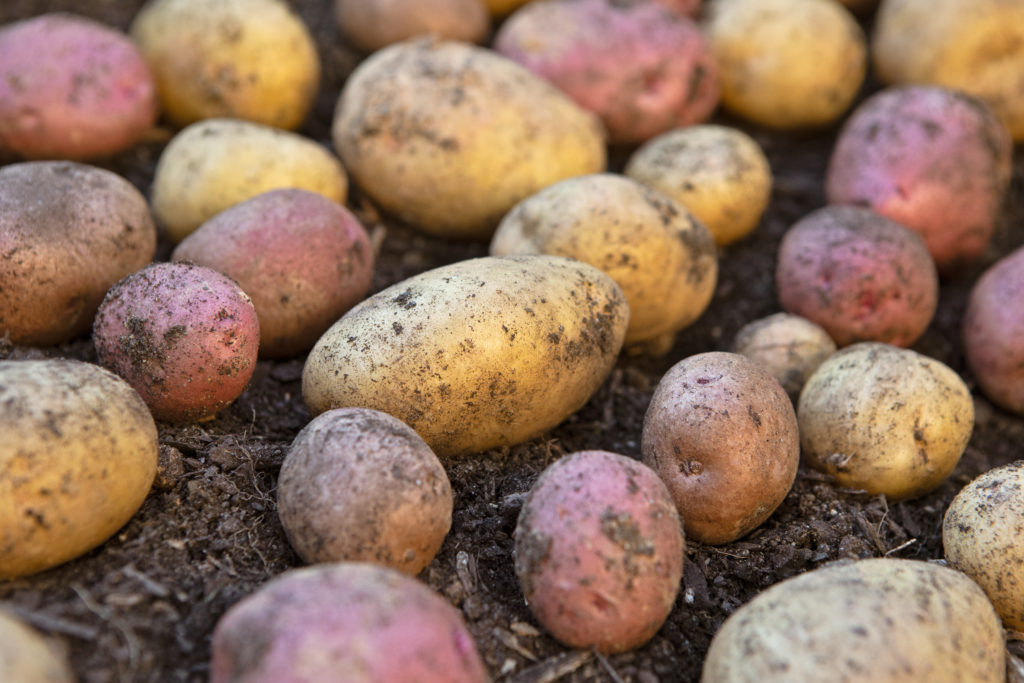 Producing in quantity to safeguard food sovereignty
Because of the potato's nutritious qualities and its adaptability to a wide range of soil types, it is one of the world's staple foods. It ranks among the most widely consumed vegetables and starchy foods and is now the world's leading non-cereal foodstuff.
For instance, France is self-sufficient with a production of 6.5 million tonnes of potatoes in 2022, making it the second largest producer in Western Europe and the world's leading exporter with 3.1 million tonnes of exported table potatoes.
France and Italy are both important EU producers and consumers. The two countries produce 8 million tonnes of potatoes, which represent around 15% of European production.
This is a guarantee of national and European food sovereignty.
Quality production to guarantee food safety
Producers are dedicated to sustainable production and grow quality potatoes in sufficient quantities to meet national and European food requirements.
This is why farmers use environmentally-friendly methods such as plant cover, crop rotation, integrated irrigation, and carbon sequestration. A tried-and-tested traceability system is also used to track and trace the potato at each stage of its journey from field to fork.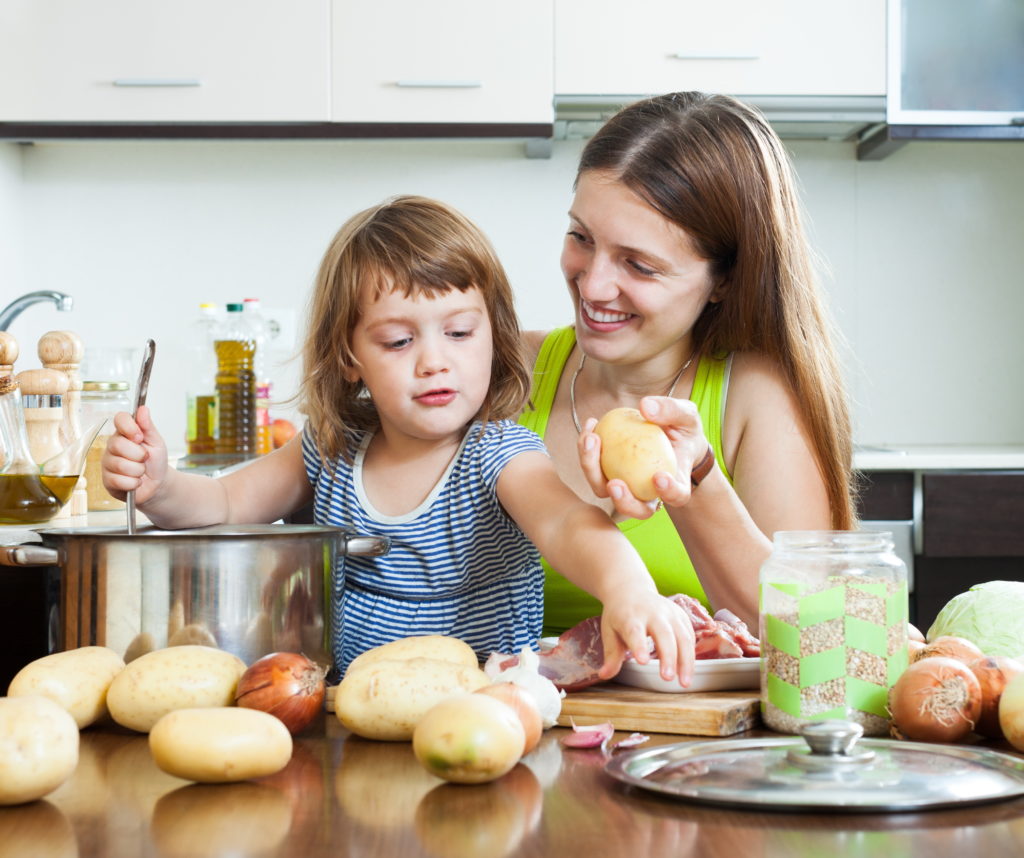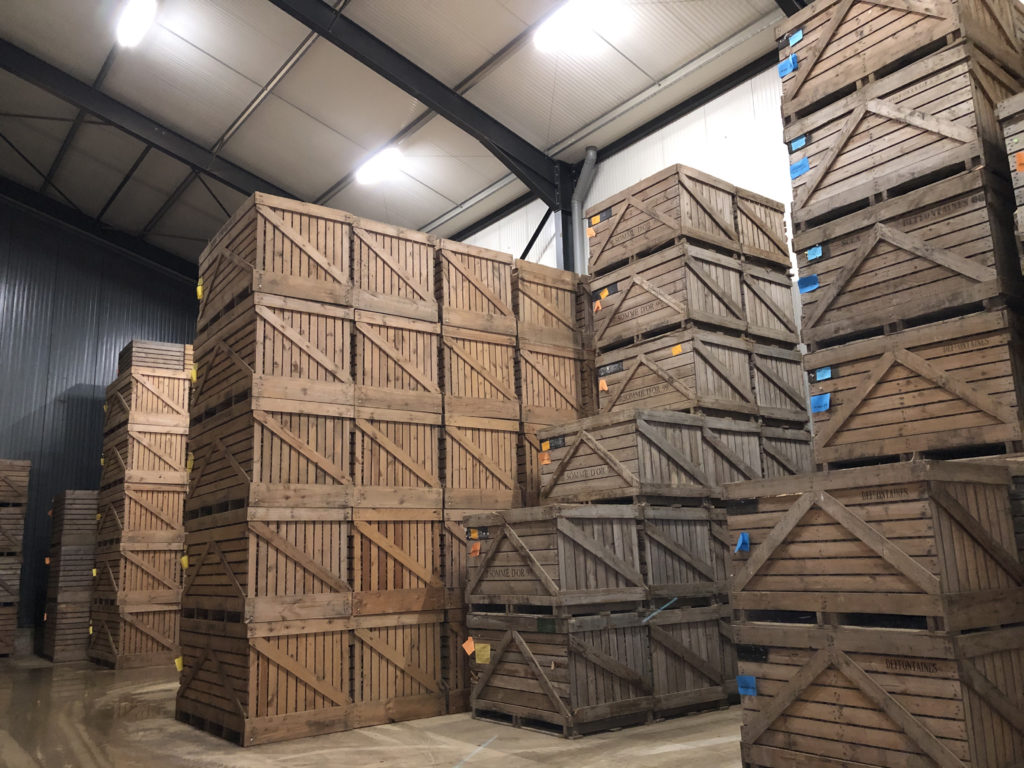 Potato storage for year-round availability
Potatoes are seasonal products. They are usually harvested in autumn, or in spring for early potatoes which are harvested before they are mature and can only be stored for a few days. A fresh and storable product, potatoes can be eaten all year round!
This is why they are stored under optimum conditions in large ventilated and refrigerated warehouses to prevent sprouting, and in the dark to stop them from turning green.
Quality checks for potatoes sold in stores
All actors in the potato industry strive to ensure that the potatoes consumers buy in stores are tasty and high quality.
With this in mind, "product experts" appointed by the industry visit sales outlets daily to assess the quality of potatoes in batches. Their job is to check that the information – mandatory labelling particulars – and products comply with regulations. Inspection provides consumers with a guarantee of the industry's professional standards and its commitment to continuous improvement. Experts also take samples to assess the quality of the potatoes and ensure they comply with cooking instructions (pan frying, steaming, deep frying, etc.) on packaging.
Examples of assessed criteria: size, colouring when fried, slaking and darkening after cooking, etc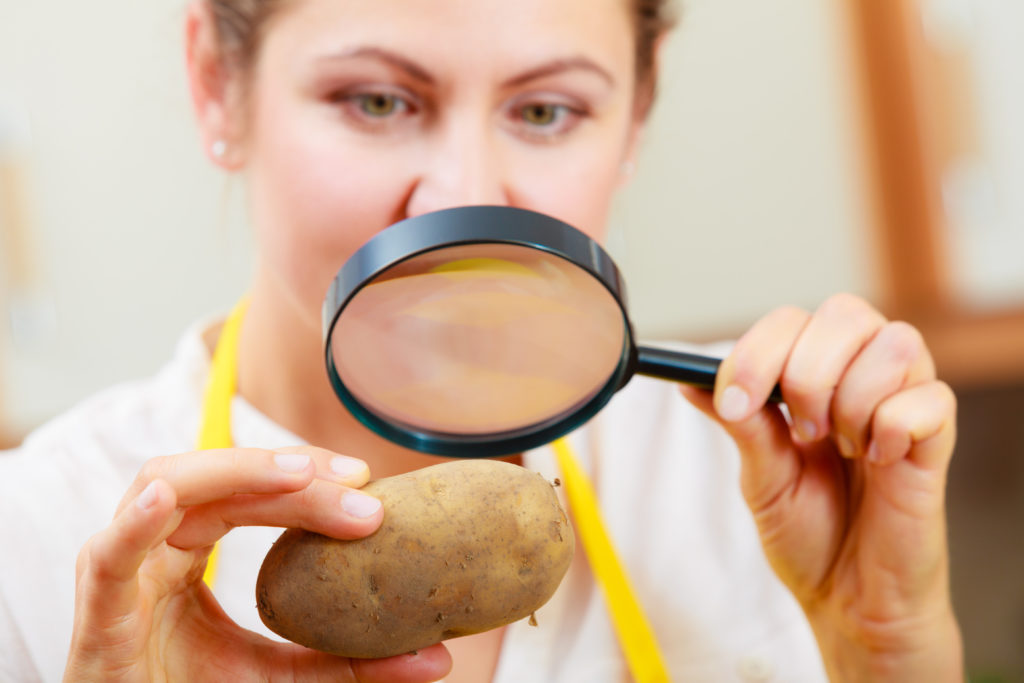 Enjoy potatoes all year round… with zero waste!
Industry professionals commit to reducing their waste through a wide range of initiatives. And there are ways you can help too.