TOGETHER FOR A SUSTAINABLE EUROPE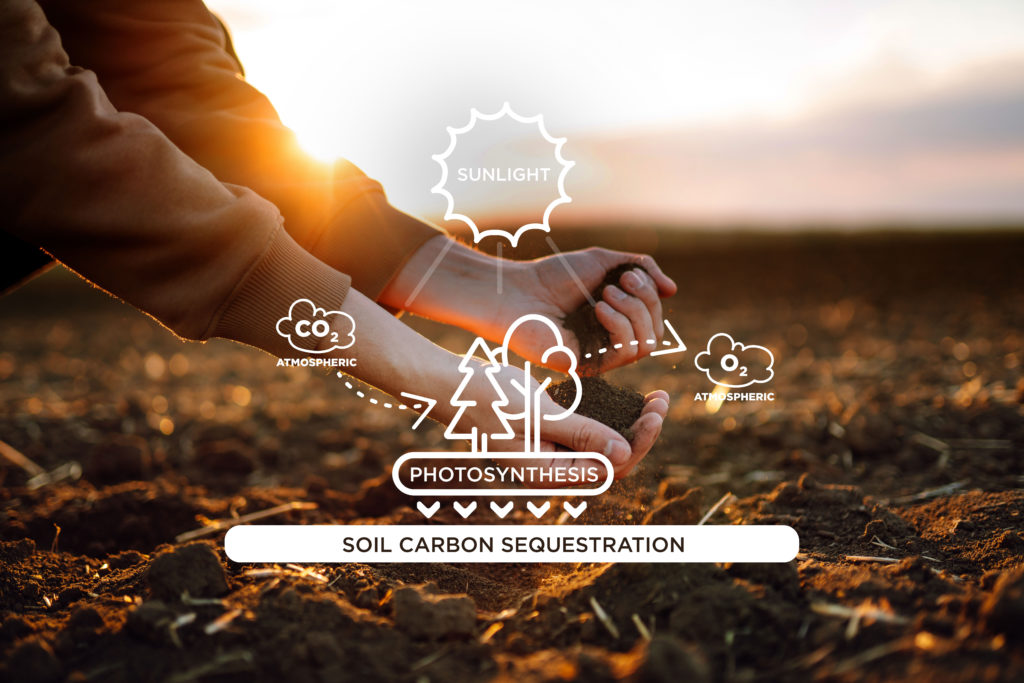 Storing more carbon in the soil
Soil carbon sequestration is a key factor in mitigating climate change. Potato producers play their part by growing plant cover between two crops, hedges, and flower strips around potato fields.
Plants use light energy, carbon dioxide (CO2) and water to develop, grow and accumulate carbon, the main component of plants. This process is called photosynthesis. The carbon captured by the plants is then sequestered in the soil, reducing the amount of CO2 in the air. Carbon-rich soil also generally retains more water and is less susceptible to erosion.
Choosing drought- and disease-resistant varieties
Agriculture is both a vector and a victim of climate change. To adapt to climate change and conserve natural resources, potato producers select varieties naturally resistant to water stress and sudden temperature changes to keep irrigation to a minimum.
Some varieties can also be naturally resistant to certain diseases. Producers adapt their choice of variety to the characteristics of the plot and the issues they face.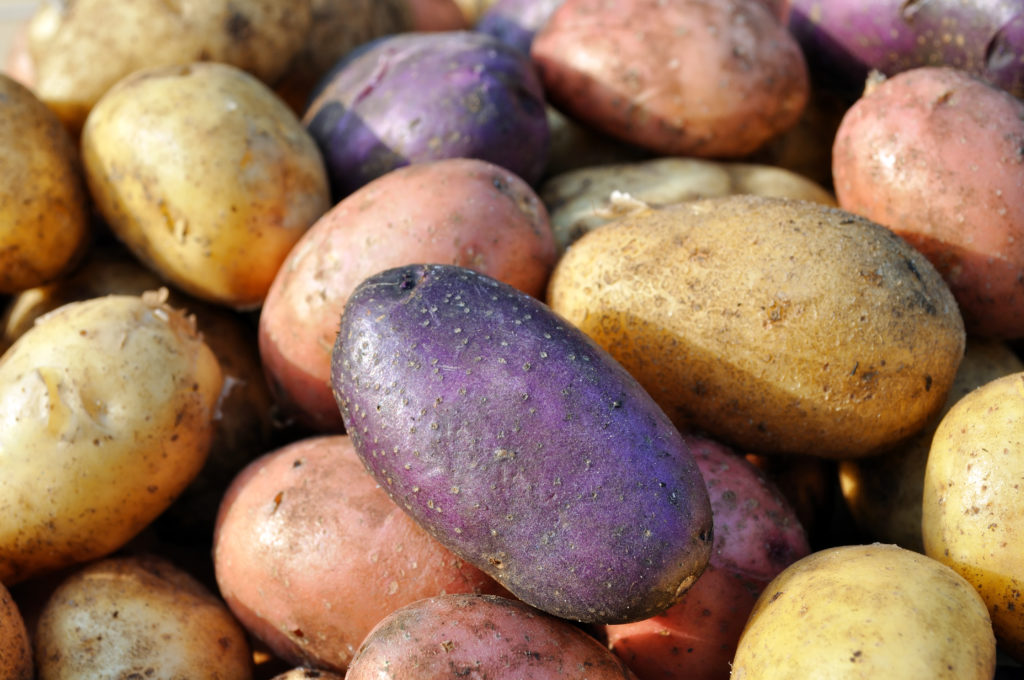 Using renewable energy in storage centres
Potatoes are seasonal products. They are usually harvested in autumn, or in spring for early potatoes, which are harvested before they are mature and can only be stored for a few days. So they can be eaten all year round, they are stored under optimal conditions in large ventilated and refrigerated warehouses to prevent sprouting, and in the dark to prevent them from turning green.
Refrigerated storage is an energy-intensive stage in the potato's journey, which is why some growers and packers have installed photovoltaic panels to supply their storage sheds or even entire farms with self-generated electricity.
Climate action and guaranteed potato quality and quantities
We're committed to making available fresh, healthy, and tasty potatoes for you to enjoy… forever!